Mosaic/Pebble Stone Veneer
Our stone veneer is made of small stones are tumbled to create a weathered rustic finish. Affixed on a net backing, piece-by-piece, for easy installation on any interior or exterior wall or floor surface. Can be used on commercial and residential buildings, the designs and uses are limited only by your imagination. (Entry way, walk ways, shower pan, swimming pool, etc., you be the creator)
We stock 12" x 12" and 6" x 12" of all colors. Using our 18 colors you can create any design.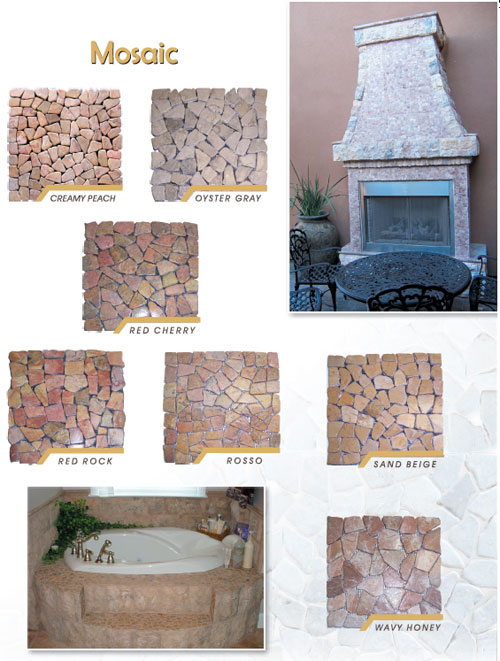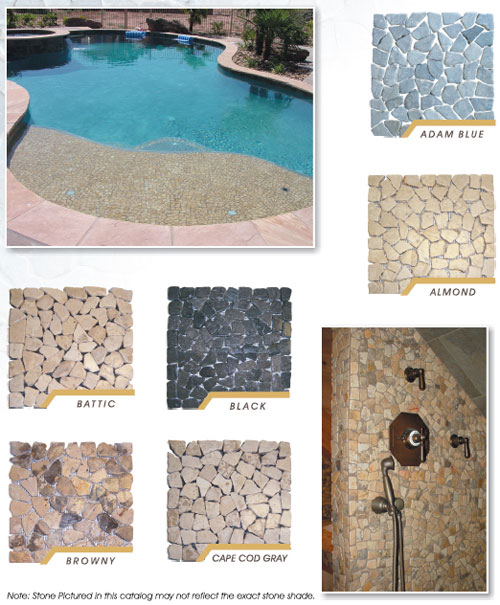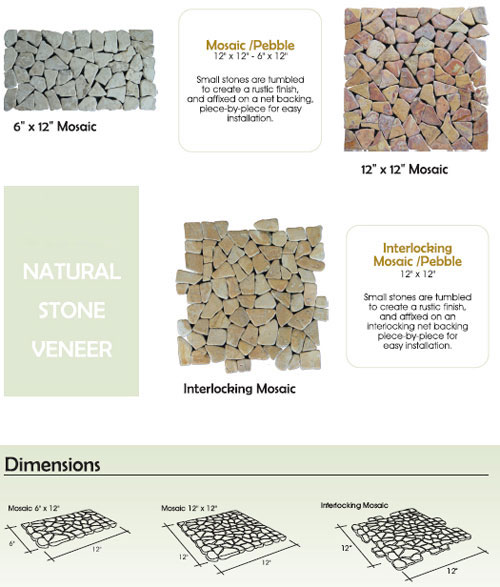 Interlocking Mosaic/Pebble Stone Veneer
Small stones are tumbled to create a weathered rustic finish. Affixed on an interlocking net backing, piece-by-piece, for easy installation and available size is 12" X 12".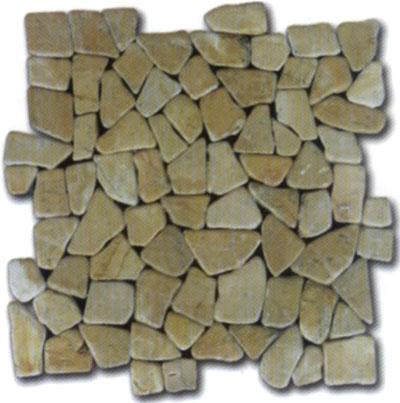 Stone Name:

Mosaic/Pebble Stone Veneer

Colors:

Almond, Battic, Black, Browny, Cape Cod Grey

Creamy Chocolate, Creamy Peach, Desert Sand, Oyster Grey

Red Camel, Red Cherry, Red Rock, Rosso, Sand Beige, Wavy Honey

Descriptions:

Small stones tumbled to create a rustic finish and affixed on a net backing piece by piece.

Product is defined by its durability and high density and overall quality.

Dimensions:

12" x 12" – 6" x 12"

Weight:

4.2 lbs / SqFt

Applications:

Stone can be applied on exterior or interior surfaces, Floors and walls, easy installation using thin set.

Origin:

Indonesia, China, Jerusalem, USA

Inventory:

Available

Pricing:

Contractor, Wholesale and Distributors price lists attached.

Delivery:

Available worldwide

Other Information:

Dolomitic Lime Stone tested by Mineralogy, Inc (see attached Technical Report)
Shades